Sherex offers two types of load bearing nut and stud plates: Internally Threaded Nut Plates and Externally Threaded Stud Plates. Both are metal plates with pre-installed fasteners – the shape and size of the plate and the fasteners used are custom engineered to meet your application requirements.

Internally Threaded Nut Plates are available with Clinch Nuts, Rivet Nuts, Riveting Nuts, or Threaded Inserts installed. Externally Threaded Stud Plates are available with Clinch Nuts or Rivet Nuts installed.
N/A
Eliminates Fastener Installation Time on the Production Line

Fasteners are pre-installed in the plate, so no need to install on the production line.

Provides Superior Joint Performance

Plates are riveted or bonded directly to the base material
Plates spread the load over a much larger surface area than a single fastener, resulting in increased spin out and pull out resistance
Allows for the use of higher strength fasteners such as clinch nuts, in plastic and composite materials that normally could not be used.

More Efficient Assembly Process than Weld

Plates can be installed in the application using Automated Installation Systems, which are quicker, more cost-effective, and produce less toxic by-products than welding.
Plates can be installed post-finish/coating

Reduces Bill of Material Items

Allows for part consolidation. Instead of multiple individual fastener part numbers, plates are one single part number.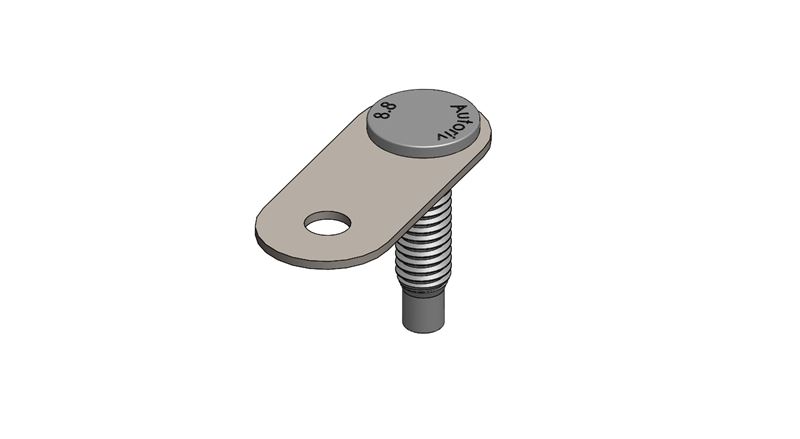 N/A Application Example

Market Segment: Automotive OEM
Product: Externally Threaded Clinch Nut Stud Plate
Installation Material: Composite

Sherex designed an Externally Threaded Clinch Nut Stud Plate that created a load-bearing thread in the OEM's composite material.
The Stud Plate provided a high strength, lighter weight alternative to the previously used weld studs
Improved alignment in application
Installing the stud plate using an in-die automated installation system reduced time and cost to install, increasing manufacturing efficiency



Application Example

Market Segment: Heavy Truck OEM
Product: Internally Threaded Clinch Nut Plate
Installation Material: Aluminum

Sherex designed an Internally Threaded Clinch Nut Plate to allow an OEM to convert a door frame from steel to a light-weight aluminum - retaining the strength of a steel fastened joint while meeting lightweighting goals
Improved serviceability by providing the customer the ability to easily replace the fastener in the field
Provided a quicker, lower cost installation than previously-used welded fasteners